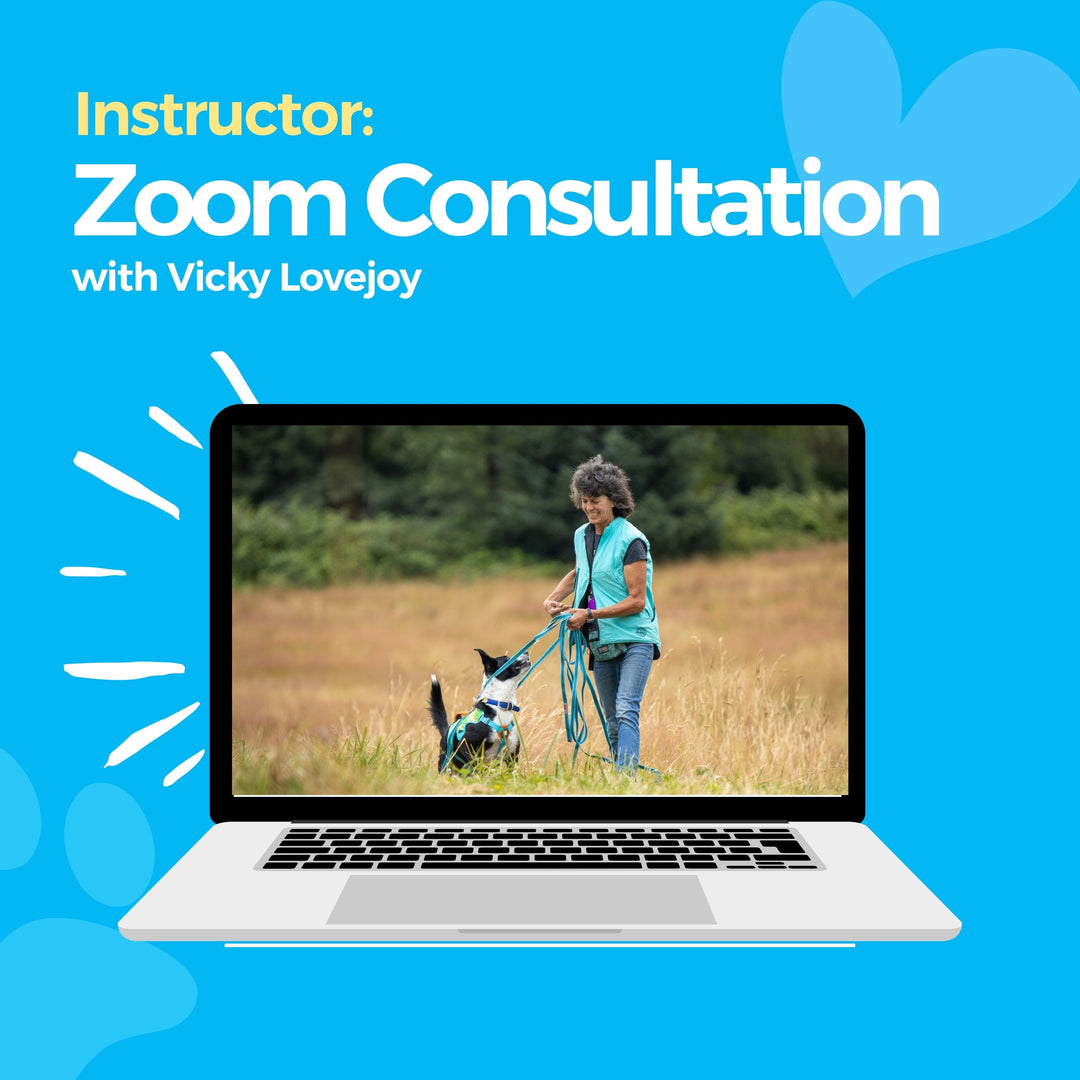 Instructor: Zoom Consultation with Vicky Lovejoy
Are you a Scent Work Instructor and looking for some support from a fellow colleague? Are you struggling to help a certain client? Maybe you need another set of eyes to evaluate something. Perhaps you are looking for inspiration. You could simply need to express how burnt you are and get some suggestions for how to reinvigorate your love for the sniffing game.

Vicky Lovejoy wants to help you. An experienced instructor, competitor and trial official, Vicky offers a wealth of knowledge when it comes to Scent Work. Additionally, Vicky is passionate about canine fitness. Therefore, she can offer insightful feedback on ways to potentially weave fitness into your current program, especially if you have clients who are struggling in their searches but it doesn't apper to have anything to do with odor. The issue may be related to the dog's fitness, body awareness or confidence moving throughout the space.
Includes: 
(1) 1 hour Zoom consultations with Vicky Lovejoy.
Scent Work Instructor
Vicky Lovejoy