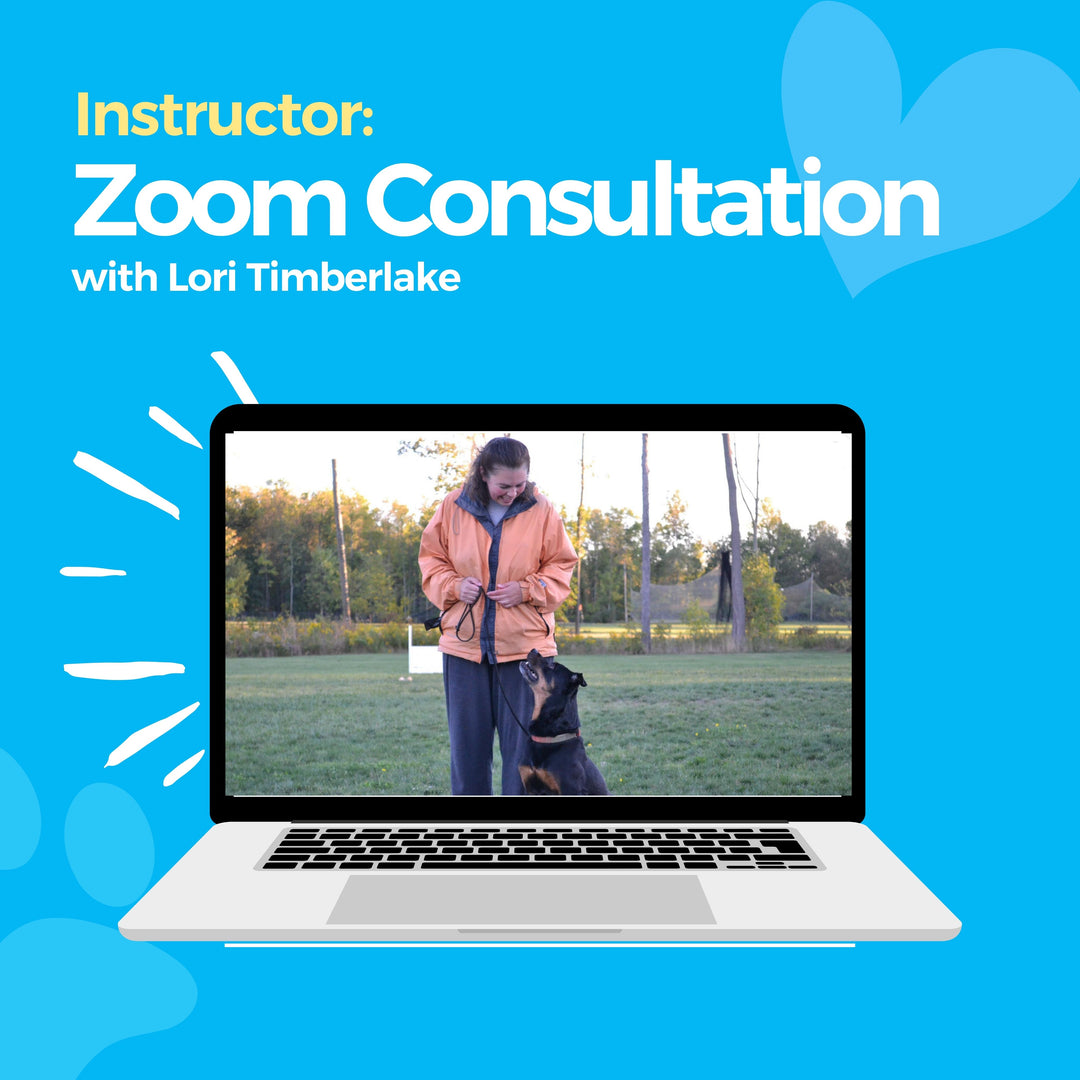 Instructor: Zoom Consultation with Lori Timberlake
Are you a Scent Work Instructor and looking for some support from a fellow colleague? Are you struggling to help a certain client? Maybe you need another set of eyes to evaluate something. Perhaps you are looking for inspiration. You could simply need to express how burnt you are and get some suggestions for how to reinvigorate your love for the sniffing game.

Lori Timberlake wants to help you. Incredibly experienced, Lori has done it all when it comes to Scent Work: instructing, competing, officiating and hosting trials. Also having staff instructors who have gone through the NACSW CNWI program, Lori is already supporting her fellow colleagues! Regardless of where you are in your instructing journey, Lori has helpful insights for you. Especially if you have clients who are competing at the highest levels, Lori has been there herself and guided many clients to reach those heights as well.
Includes: 
(1) 1 hour Zoom consultations with Lori Timberlake.
NACSW Program Instructor
Lori Timberlake