This container webinar will focus on teaching the dog a dog-driven pattern – a way for the dog to find success and not frustration in container searches. Dog-Driven patterns give the dog a task to do in the absence of odor.
CEUs
This webinar has been approved for 2 NACSW CEUs.
WHAT OUR CLIENTS ARE SAYING
"Content was very well organized. Videos were helpful but did not dominate the presentation." Valerie C.

"Great explanation of her systematic method of teaching containers. I will use it!" Debra H.

"The information was very organized, well articulated, easy to follow and execute afterwards." Leisa D.

"The descriptions, videos and explanations were concise and Michelle answered all questions presented." Carol H.

"Well organized, great video examples, succinct yet detailed. Thoughtful answers to questions. Michelle has a really compelling way of thinking about training that i find really valuable and inspiring. And her excercises are always simple and effective and feel easy to do at home, which motivates me to train more." Marilee A.
"It was a variation of container searching that I do not use. It provided ideas and provoked thought into other ways to approach containers." Kevin W.

"It provided a training strategy for containers." Jim T.
"Michele Ellerston's webinar is fabulous.  Do this, this then this.  Watch for this.  This is what you do if your dog does this...  It is such a fabulous place to begin with! I'm training a 7 year old dog that I've only had for a few months and she is very tentative.  I'm HOPING to have her in an ORT in October.  I am so happy to have a systematic way to introduce her to container searches.  My other dogs just got it.  I've seen so many handlers with 'container problems" and I was afraid that was where I was heading.  This webinar has really given me confidence that I can work through Containers with my dog step by step in a way that will build her confidence.  YAY!  And THANK-YOU!" Cathie L. 
"The patterns suggested, and the way of teaching the dog to search the containers and check each one." Janis F.
"I love the way Michelle goes about her webinars.  The structured way Michelle builds confidence in the dog and handler in easy to achieve, easy to understand steps.  Michelle inspires me to get out there and do it!!!!" Gillian S.
"Loved the structure of the training plan and how thoroughly it was covered in the webinar.  Plenty of detail and clear explanations." Ann H.
"The organized and easy to follow concepts that build on each other.  Totally worthwhile." Judy H.
SHOULD YOU TAKE THIS WEBINAR
Scent Work Instructor
Michele Ellertson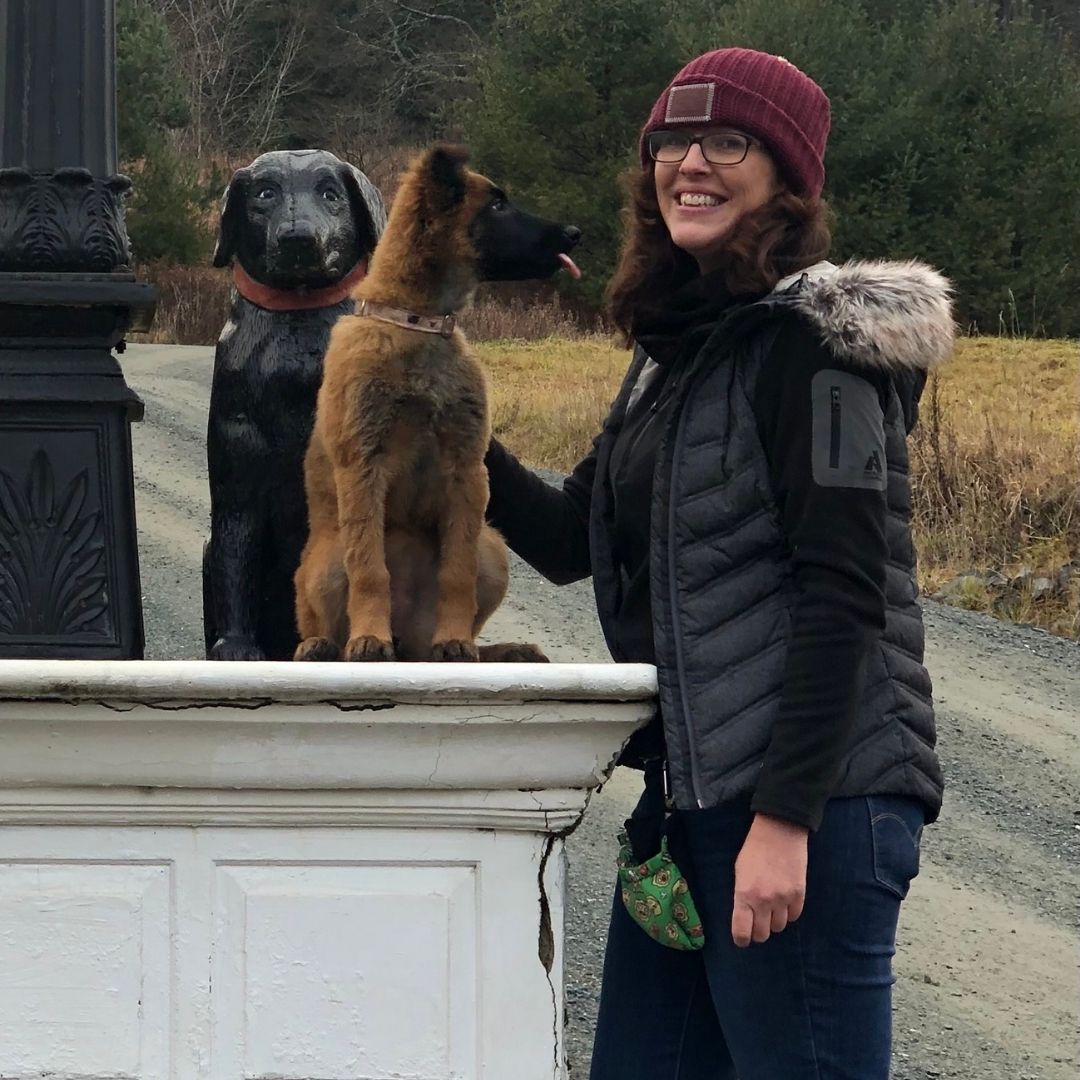 Michele Ellertson grants Scent Work University license to feature her courses, seminars and webinars on our online dog training platform.
All of the content in this online webinar is created by, owned by, and the rights to the content, are reserved to Michele Ellertson.