How handy would it be to have your dog point to source as an indication? It seems so simple! It seems so sophisticated!

Here we will talk about all the steps involved in how to create the behavior of a nose freeze, how to proof it and perhaps most importantly, why and how it could go wrong!
CEUS
We have applied for CEUs from CPDT, KPA and NACSW - stay tuned!
LIVE WEBINAR
Join us on February 13th at 12:00PM EST/3:00PM EST where you may ask Michele questions in real-time and enjoy free, continual access to the fully edited webinar replay.
WEBINAR REPLAY
Cannot make the the live webinar? No worries! Order the webinar replay and go through it at your own pace, no deadlines or cut-off dates to worry about. We fully edit all our live webinars, so the webinar replay will be posted to the Scent Work University site by the end of the day on February 14th.
SHOULD YOU TAKE THIS WEBINAR
Scent Work Instructor
Michele Ellertson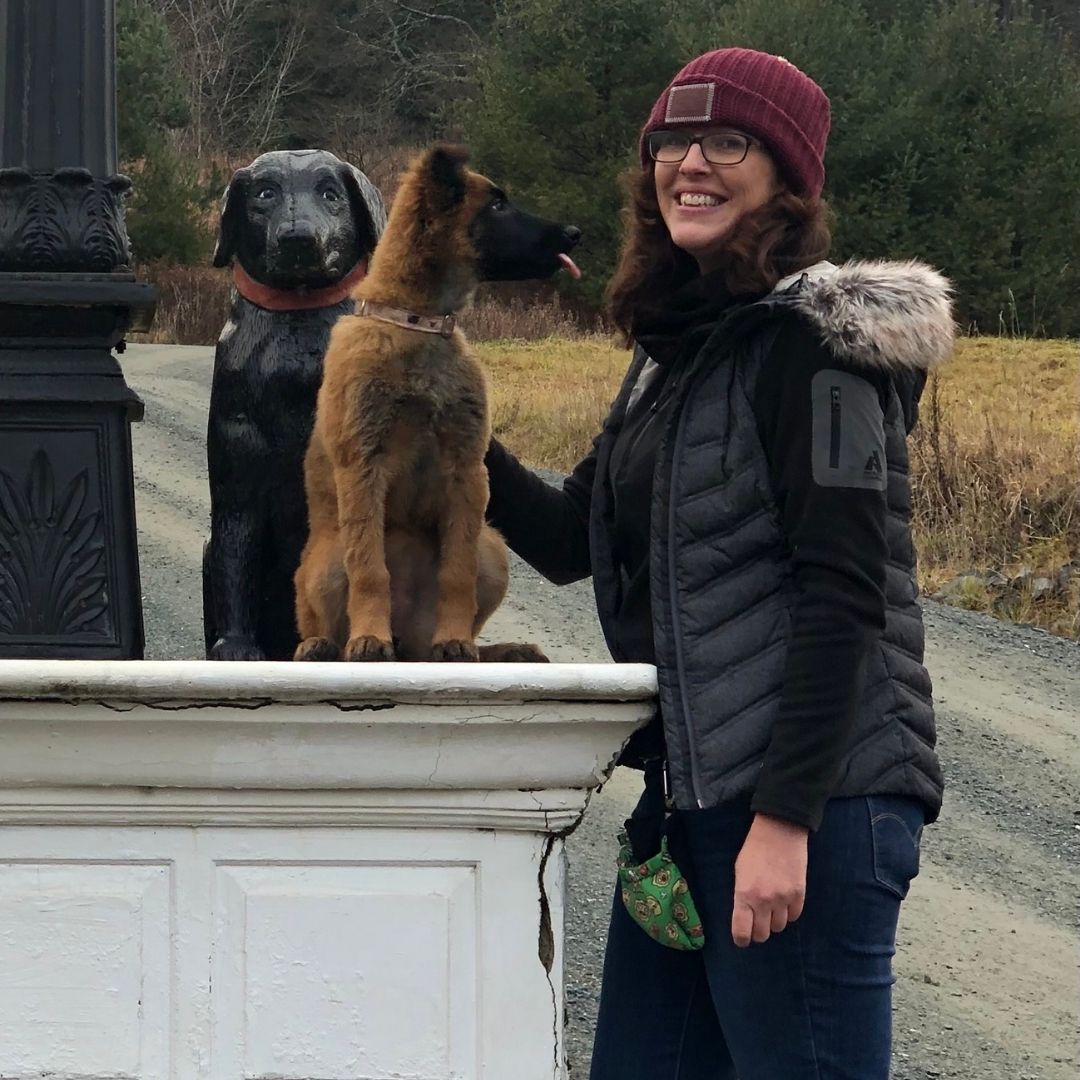 Michele Ellertson grants Scent Work University license to feature her courses, seminars and webinars on our online dog training platform.
All of the content in this online webinar is created by, owned by, and the rights to the content, are reserved to Michele Ellertson.