So Many Choices, Where to Begin?
We offer a large catalog to choose from, and new content is being added all the time.
To help you navigate our offerings, we've divided them into various Programs which share a common theme. You may browse these Programs via the "Train Your Dog" link in the main menu.
See below for some suggestions on which Programs and Services might be of interest to you.
I'm Brand New to Scent Work
Welcome! Scent Work is a fantastic activity to play with your dog.
Tapping into their instincts and amazing sense of smell, you will be working them out both mentally and physically and be in awe as they solve a variety of odor puzzles.
Scent Work University is the perfect place to start your training off on the right foot. Many students start their Scent Work journey with our Introduction to Scent Work course, part of our Foundation Sniffing Program.
If you have a puppy, a great place to start is the Puppy Scent Work course, a part of our Puppy Sniffing Program.
With both of these options, you'll learn the basics of Scent Work, whether you're interested in eventually competing in the sport, or just simply looking for a fun new activity for your puppy or dog.
All courses are continuously available online, so you can watch, and re-watch each lesson as many times as you wish. We offer various enrollment options depending on the level of support you prefer.
If you choose to enroll as a Student, you'll have an opportunity to work directly with an online instructor who will provide feedback on any videos you submit of the course exercises and will be available to answer your questions about the course content. This can be an extremely valuable option when you're just starting out.
Want to learn more about Scent Work itself? Sign up for our FREE What is Scent Work? webinar.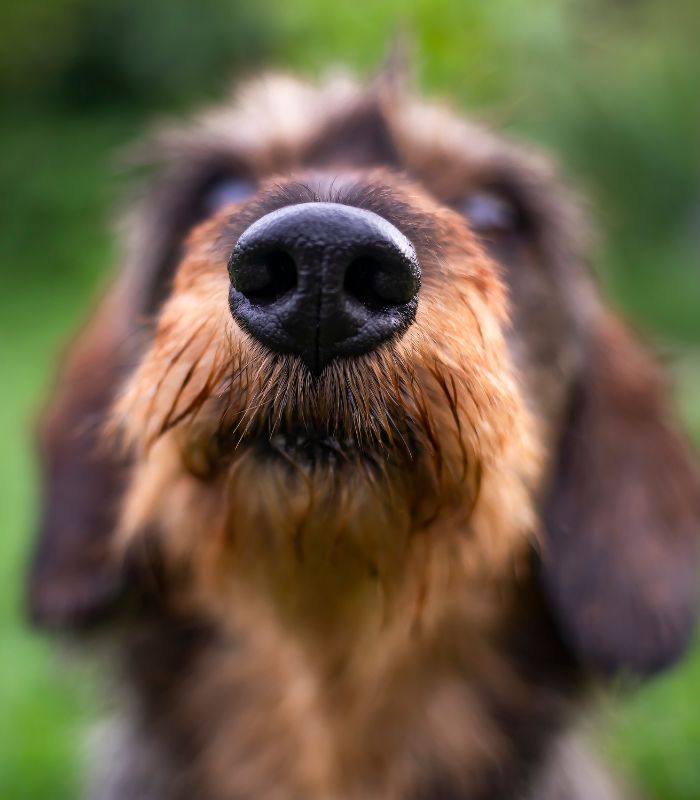 I've Been Doing Scent Work for a While
No matter how long you've been training, there's always more to learn!
Under our Advanced Topics Program, you'll find a massive library of webinars addressing unique training topics in Scent Work.
We've been fortunate to have many highly skilled speakers host webinars in their areas of expertise, covering a wide variety of topics including Container Searches, Threshold Hides and Pooling Odor, just to name a few.
Our Handler Skills Program includes courses and webinars focused on helping you be a better teammate for your dog, by learning how to read your dog and implement strategies for success.

I'm Currently Trialing
Scent Work University offers courses and webinars specific to each of the top scent work competition organizations.
Learn from approved and accomplished trial officials who can help you and your dog be better prepared to ace your next trial.
Browse our Programs for AKC Scent Work, NACSW, USCSS, NASDA, and Cyber Scent Work.
In addition, our Trial Prep Program covers a variety of topics regarding trialing in general, and offers valuable training advice, regardless of which organization you're currently competing in.

I'm an Instructor
Our Instructor Program offers a variety of webinars on the topic of teaching Scent Work.
Our Teaching Scent Work Seminar remains very popular with instructors, and we continue to add new modules.
Many instructors choose to enroll in the same online courses as our students, using them for inspiration when designing their own programs for in-person scent work training.
Our Introduction to Scent Work and Introducing Birch courses provide a strong foundation for future scent work training. More advanced topics are covered in our Advanced Topics Program or Trial Prep Program, which provide insights from a variety of speakers that are experts in their field.
Another great option is to book a video review or have a Zoom consultation with one of our instructors directly, to discuss your training plan and pick their brains on various training ideas.
Our eBooks, such as the 50 Sniffy Fun Challenges, contain tons of scent work search ideas that can be used for inspiration when designing searches for your students.