Building Physical and Mental Confidence
Elevated hides are not just about the odor and how the dog communicates an elevated hide, it is also about physical and mental confidence to best navigate the odor trail to a position from which the dog can confidently decide on the location of that hide. This webinar is about the building steps to help your dog understand vertical movement and space.

We start training separately from odor, laying the foundation to build confidence and body awareness. Exercises like those in foundation agility or fitness will build competence in movement and navigation of vertical spaces on a variety of surfaces both stable and slightly unstable. We will emphasize hind end awareness, flexibility, balance, and overall conditioning.

The progression then builds to introducing odor into a setup that the dog has already successfully navigated from previous exercises. We will build on the reinforcement histories present both in the physical navigation of the space AND the sourcing of odor. This builds the skill set for a dog to more comfortably and confidently use the environment to locate vertically challenging hide.
CEUS
This webinar has been approved for 2 NACSW CEUs and 1.5 CPDT CEUs for trainers (not  behavior consultants).
SHOULD YOU TAKE THIS WEBINAR
Scent Work Instructor
Vicky Lovejoy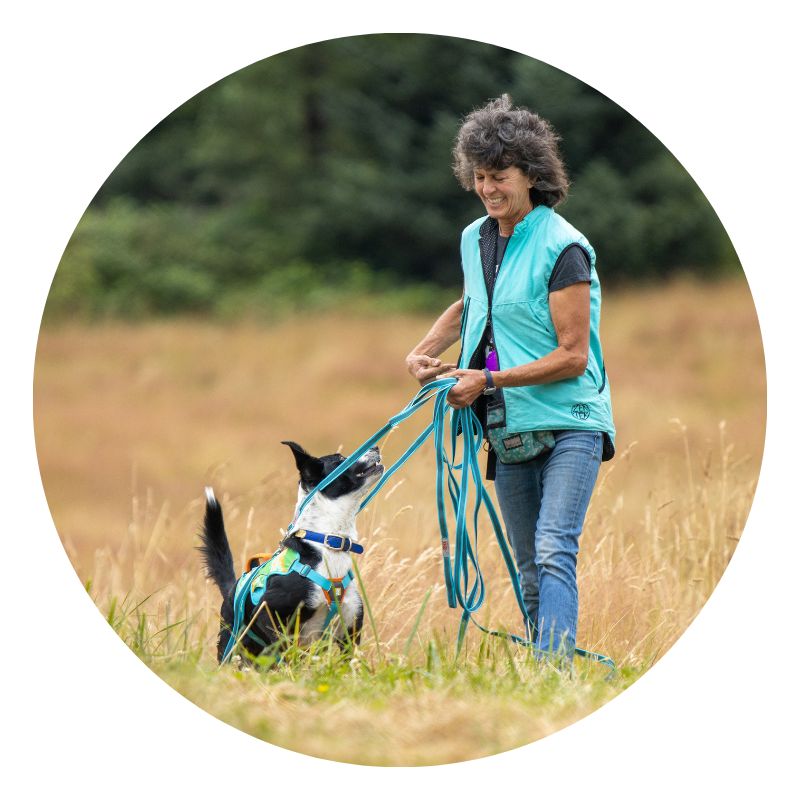 Vicky Lovejoy grants Scent Work University license to feature her courses, seminars and webinars on our online dog training platform.
All of the content in this online webinar is created by, owned by, and the rights to the content, are reserved to Vicky Lovejoy.