Do you want to learn more about Interior searches, how to set up your training sessions, running these searches at trial and more? Then this is the webinar for you!
Join Dana Zinn for a discussion on interior searches; the 'ins and outs' and 'ups and downs'.
In this webinar, Dana will discuss:
Hide placement

Running on or off leash

Thresholds and inaccessible hides

Training vs trialing

Alert behavior
The webinar will include videos, discussion, and any questions you may have.
CEUS
This webinar has been approved for 2 NACSW CEUs
WHAT OUR CLIENTS ARE SAYING
"I loved the basic foundational paradigm that the dog is the expert and should be driving and that handlers need to give them that trust and support and recognize that they are the odor experts. The odor movement videos were eye-opening and laid a great foundation from which to support Dana's explanation of how odor behaves and how a dogs behavior can reflect odor behavior. Dana's experience and clarity of understanding and explaining is very helpful to me as a student in understanding the topic better and I always enjoy listening to her." Sue L. 
"The video examples, the threshold explanations and the handling piece. Very informative." Carol H.
"It was terrific. Dana clearly communicates her vast knowledge and experience and always maintains focus on creating JOY for the dog throughout their career." Pam O.
"Dana is a great presenter with wonderful insights and clear examples and definitions." Silke W.
"I LOVED this webinar. This is my first webinar with Dana Zinn.  She made me feel so at ease with my training and I realized I'm doing a lot of things correctly!    Great info on shoulder position/my body language, that I need to pay better attention to." Ava H.
"The wind tunnel illustrations were very helpful - particularly in relationship to threshold hides and why the dog doesn't necessarily find them first despite the hide being the closest. I appreciate Dana's refreshing perspective on nosework and the belief that we cannot necessarily know how the odour if flowing and explaining how we get caught up in confirmation bias." Colleen H.
""I loved Dana's way of presenting.  Dana is so knowledgeable, and the information she gives is based on personal experiences.  The videos are great to watch and Dana gives great analysis from the dog's perspective - I especially found the Threshold from the dog's perspective really useful.  The body positioning from the handler was very useful too." Gillian S.
SHOULD YOU TAKE THIS WEBINAR
Scent Work Instructor
Dana Zinn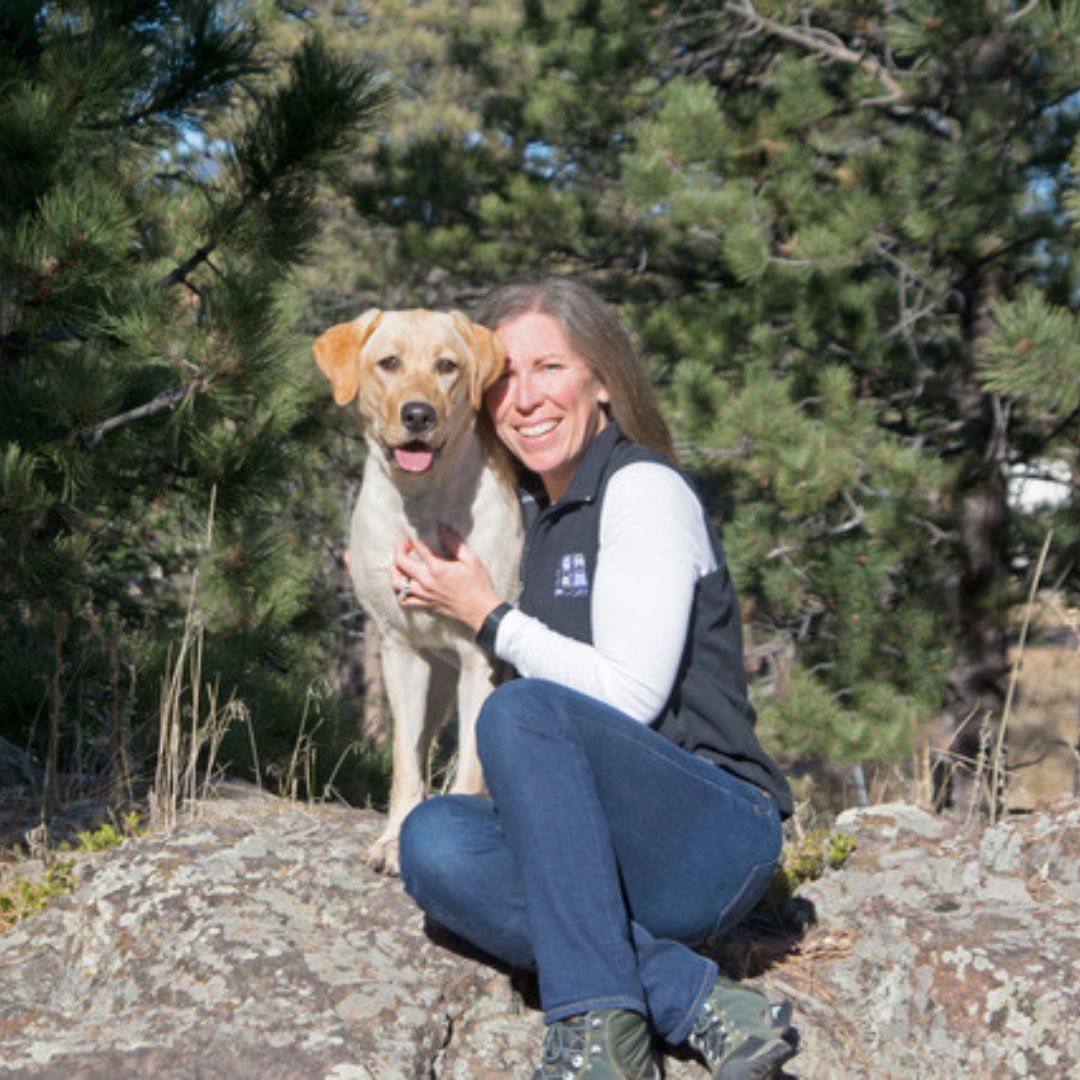 Dana Zinn grants Scent Work University license to feature her courses, seminars and webinars on our online dog training platform.
All of the content in this online webinar is created by, owned by, and the rights to the content, are reserved to Dana Zinn.