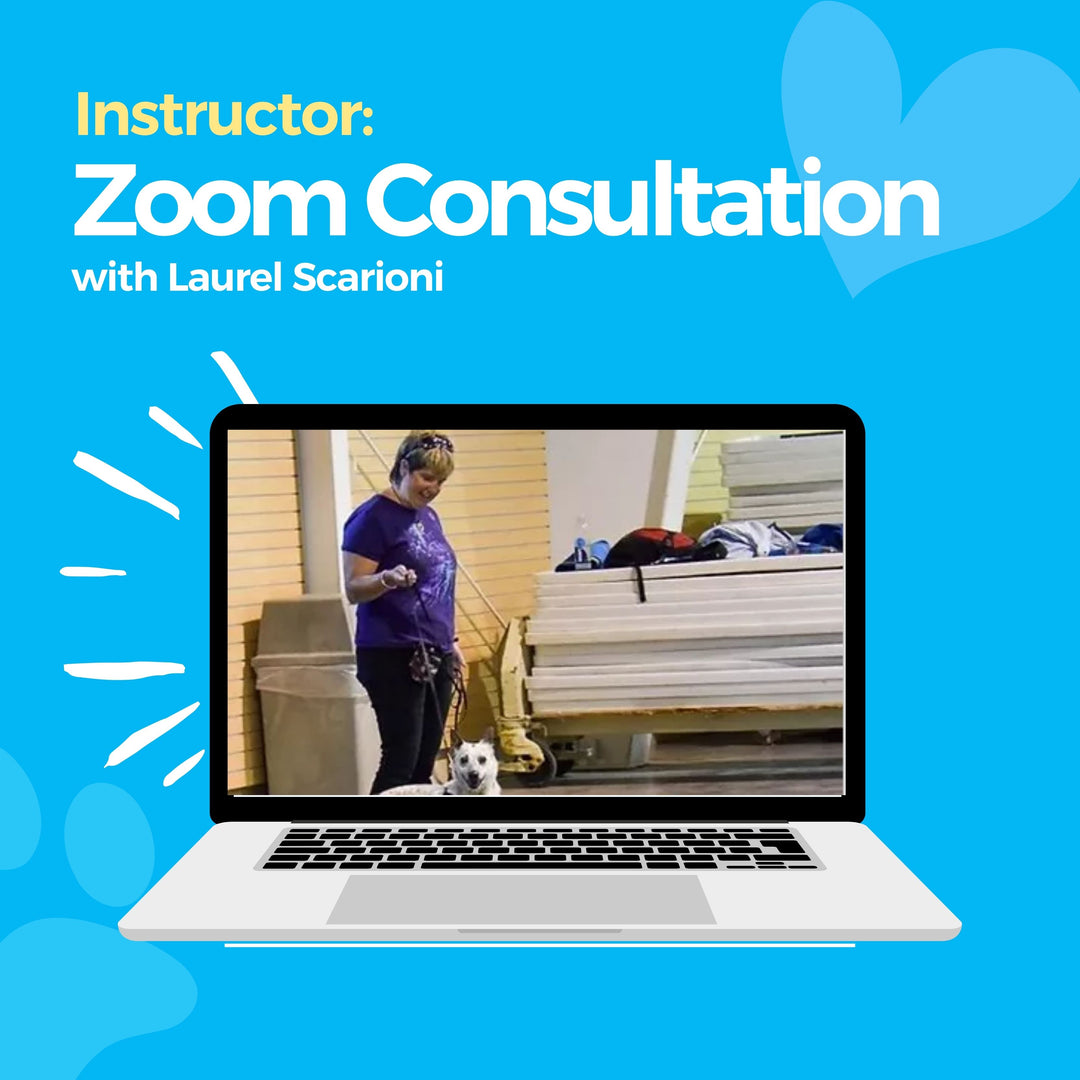 Instructor: Zoom Consultation with Laurel Scarioni
Are you a Scent Work Instructor and looking for some support from a fellow colleague? Are you struggling to help a certain client? Maybe you need another set of eyes to evaluate something. Perhaps you are looking for inspiration. You could simply need to express how burnt you are and get some suggestions for how to reinvigorate your love for the sniffing game.

Laurel Scarioni wants to help you. Especially when it comes to understanding hide placement and odor movement, Laurel is an excellent colleague to partner with. For instance, she can help you shore up your own understanding about odor or discuss potential hide placements you have offered in prior classes. Laurel's vast expertise in Scent Work means she can work with you to problem-solve how best to support a client, evaluate a lesson plan and more.
Includes: 
(1) 1 hour Zoom consultations with Laurel Scarioni.
Scent Work Instructor
Laurel Scarioni