Containers have proven to be one of the most challenging elements in nose work for many teams. Why is this? Is the problem in training? Or is it handler related? Both? The answer to this question differs for every team, but there are some consistencies in both training and handling that can cause a team to come up short more often than desired. However, all hope is not lost!
In this webinar, Dana will tackle these questions and take a detailed look at common handler errors in containers and where holes may lie in training. In addition, she will discuss odor movement and why dogs may make the decisions they do in container searches.
Topics include:

Odor movement and availability
Foundation training
Handling in training vs trialing
Common misunderstandings in trials and why they occur
Letting go of past mistakes and regaining trust in your dog
Join Dana for an in-depth look at this most perplexing element and gain valuable understanding that will hopefully help you move forward with more confidence and perhaps find joy in your container searches.
CEUS

This webinar has been approved for 2 NACSW CEUs.
WHAT OUR CLIENTS ARE SAYING
"Great discussion on Orienting and videos to give examples" Chris S.
"I loved every minute of it. Excellent mix of visuals and practical advice." Beth M.

"Dana's perspectives on so many things" Barbara S.

"the dry ice videos of the containers and air movement were very helpful" Colleen H.

"all the videos and the explanation of what was happening in the videos" Carmel N.

"Great ideas on breaking down the experience for the dog!" Jay H.

"Dana's enthusiasm regarding containers. I know so many people who hate containers and have a hard time with it. I had a great instructor who worked on containers all the time so I was not afraid and enjoyed them. Teaching classes trying to strive why they are so important and fun. The demo with the dry ice was my favorite. All the video's and then the diagrams of how the odor was moving was super helpful. I was taught to pattern containers and started going in the direction that Dana was teaching. So it gave me some great ideas to share with students." Terri G.
"Insights into what odor can do in container searches and also how best to handle in those searches.." Renee G.
"It was so informative ! Dana is so well organized and presents so well. I wish you had more of her webinars! ALSO I love seeing the Handler orienting to the Dog. Such a successful approach." Gretchen G.
SHOULD YOU TAKE THIS COURSE
COURSE OUTLINE
This section doesn't currently include any content. Add content to this section using the sidebar.
WHAT YOU WILL NEED
This section doesn't currently include any content. Add content to this section using the sidebar.
Scent Work Instructor
Meet Dana Zinn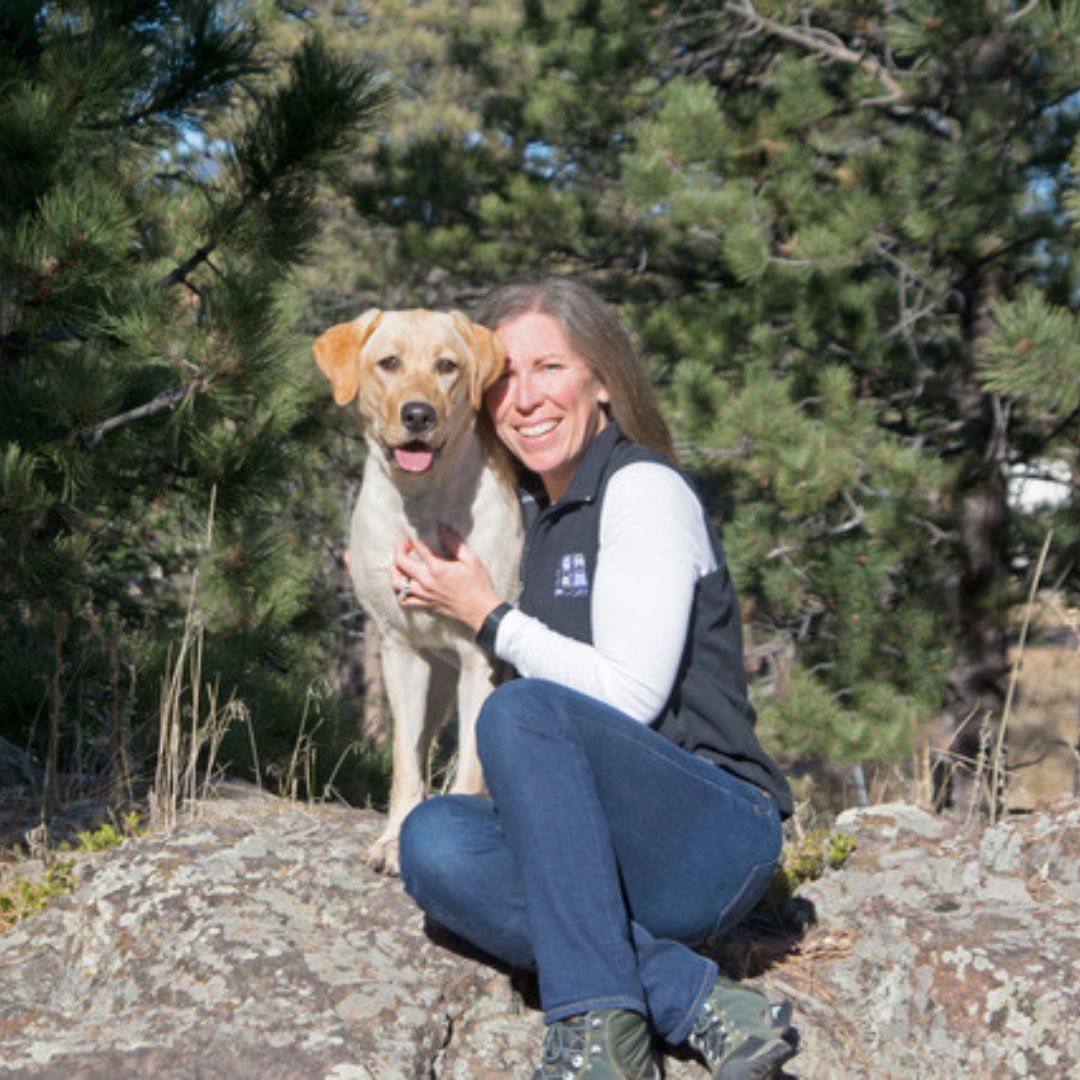 Dana Zinn grants Scent Work University license to feature her courses, seminars and webinars on our online dog training platform.
All of the content in this online webinar is created by, owned by, and the rights to the content, are reserved to Dana Zinn.