Handler discrimination is a practical, but sometimes dismissed, variation of Scent Work used far longer in application than Scent Work based on odor of essential oils. Obedience competitors have trained for handler discrimination since the early inception of obedience as a competitive sport.
Several organizations offer handler discrimination or lost item competitions and once introduced to the concept, dogs engage as enthusiastically as with oil based Scent Work.
Searches typically start with a soft item such as a glove or scarf but dogs quickly can graduate to finding tiny articles such earrings, keys, ear buds and more. Three popular organizations who offer a version of handler detection are AKC, UKC, and NASDA.  While all have a similar start, their progression varies drastically. 
This webinar will explore the topic of finding handler odor, introduction of the behavior and training strategies. We will compare and contrast the progression of levels in all three organizations and explore training trajectories applicable to each. Join Vicky to help your pup find you!
SHOULD YOU TAKE THIS WEBINAR
Scent Work Instructor
Vicky Lovejoy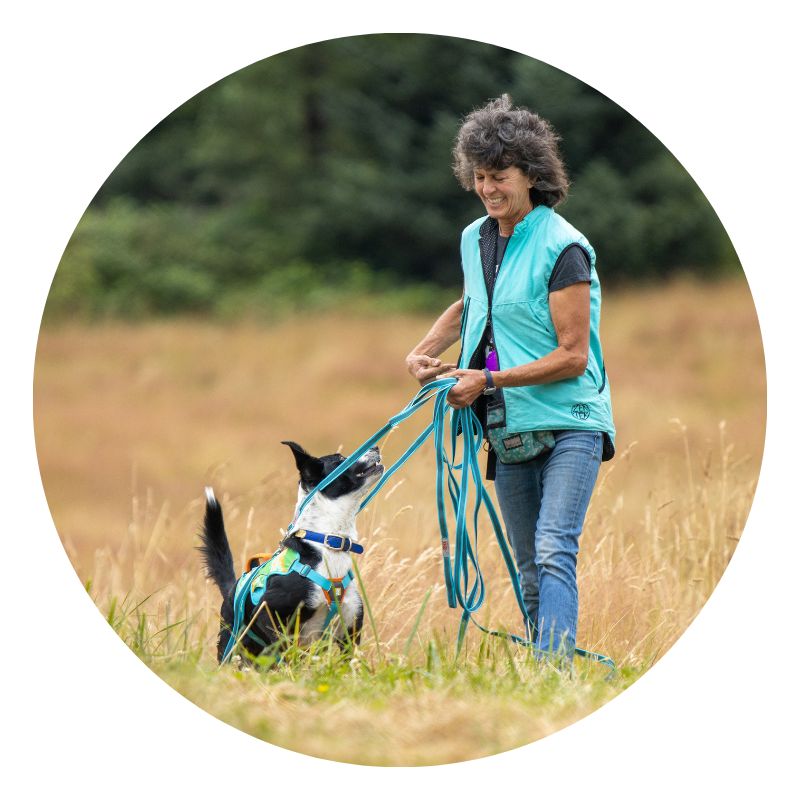 Vicky Lovejoy grants Scent Work University license to feature her courses, seminars and webinars on our online dog training platform.
All of the content in this online webinar is created by, owned by, and the rights to the content, are reserved to Vicky Lovejoy.